We are really looking forward to the jelly tomorrow at The King Harry, St Albans from 9am (Thursday 16th May 2019)
Not only will we be co-working, networking and chatting business in a relaxed and friendly environment, but we also have some extra services this month! Woo Hoo!
Sue Wybrow of Popdance and TBC will be available to chat all things dance, and also to answer any queries about TBC membership – whether you are a member or not. Sue is happy to chat with you about how TBC can help your business and give you ideas on how to get incredible exposure for your products and services. Sue will be at the Jelly from 9am until about 1pm
---
Neil and Leah at Total Legacy Care will be on hand to answer any questions about last nights masterclass, and also all things power of attorney, wills, business related Ts and Cs, contracts etc. – they will be at the jelly from 9.30am – 11.30am
---
Vanessa Fullerton-Batten of VFB Marketing will be at the jelly from 10am – 11.30am and is happy to chat digital marketing, SEO Google Ads, Facebook Ads, strategy and implementation.
---
Stephanie Belton will be at the jelly from 9am – 11am and can help with advice on how photography can work for your business – is your profile pic damaging your reputation?
---
Amanda Brown of Homepreneur will be at the jelly from 9am – 12.30pm and is happy to chat all things marketing.
---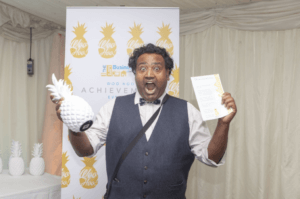 Monir Ali of Little Big Ego will be at the jelly and is happy to chat about digital imagery and his upcoming event, The Big Iftar
What's a jelly? Find out all about these fantastic events here