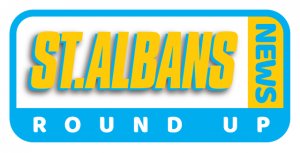 February 2021
Wishing you a lovely month!
Lots of news for you this month from local businesses – for business and pleasure, for gifts and leisure!
Take a look and simply click on the links to find out more and contact these amazing businesses directly.
#ShopLocal
Brought to you from the TBC St Albans Team
P.S.  Do you have news or events to share? Submit your headline sentence and link here to get your news in March's roundup.  Starter or non member? Book your place here
---
HEALTH & WELLNESS
Emotion Code healing modality releases all the trapped emotions resulting in anxiety, depression, stress, fatigue and feeling out of sorts. I am passionate about this energy healing as it has had a profound effect on my life. Free initial 15 minute consultation for details and enquiries. Find me on Facebook Eva Tselentis Emotion Code and Reiki Practitioner. 
At The Osteopathy Clinic we treat all types of aches and pains. From head to toe care, suitable for babies, children and adults. Pilates/rehab sessions available, as well as acupuncture, ultrasound therapy, sports taping and deep tissue massage.
Our Aloe Lips is great for helping to prevent you from getting sore, chapped lips whilst out and about getting your daily exercise! Only £3 each. Contact me directly, or pop onto https://thealoeveraco.shop/asu
At Moveology we can ease your aching shoulders & back caused by bad work posture at home booking@moveology.co.uk and follow us on instagram @MoveologyStAlbans
If you would like an unrushed, unhurried appointment with a midwife, then please get in touch – www.louantenatal.com
---
RETAIL
Order Valentines Flowers NOW from Bradhams Fantastic Flowers – amazingly luxurious bouquets to really impress your true love.
Shopping from home is a new way of life! As an independent from Captain Tortue Style Consultant, I help ladies find chic outfits, sized 4-24. Want to know more? Call me 07889 724299 or visit me on Facebook
---
HAIR AND BEAUTY
Eve and Adam Beauty Clinic – Excited by our NEW website and online beauty store. Subscribe to our newsletter for beauty offers and tips.
Book your post-lockdown haircut at Headcase Barbers – be first in line for looking and feeling amazing.
---
FINANCIAL SERVICES

Viva Retirement Solutions are equity release advisors helping the over 55s fund their retirement dreams.
Visionary Accountants are here to help your business. Our services include financial planning, management accounts, Covid-19 business support, bookkeeping, tax returns, R&D, payroll and workplace pensions.
Remortgage Rates are at all time lows, contact us at P&M Financial Ltd www.pm-financial.co.uk, we'd be happy to try to save you money in 2021!
---
NETWORKING
Are you looking for a new collaborative way to share your business, locally and nationally, and gain new contacts? Come along to the Athena Network St Albans meetings or our Cappuccino Connections to see if we're for you. kate.cherry@theathenanetwork.com

The Business Network South Herts. Join us on 10th February for some relaxed and friendly networking with like-minded business contacts and a seminar on Resilience.
---
EVENTS
Home-Start Herts will be hosting their first Flippin' Virtual Pancake Challenge in conjunction with their annual St Albans Pancake Festival on Tuesday 16th February. Further details and registration link will be posted on the website 
---
HOME AND GARDEN
Join my FREE Private members Facebook Group Becoming Blissfully Organised.
Audus Kitchens are still designing beautiful kitchens throughout lockdown. Remote design appointments available now!
Hi everybody, so I'm changing lots of uPVC window hinges at the moment which eliminates draughts on old uPVC windows👍much better than buying new windows call me on 07768843264 if you're having similar issues, many thanks, Simon
---
MUSIC AND ENTERTAINMENT
Local band, Kick Pistol, will be releasing their new single shortly – give them a follow on instagram and find out more here
---
BUSINESS SERVICES
World class authors at TRIBE. Join here
We fit free LEDs – worth as much as £500 – in the homes of people who get all their home services from us (we call this 'Double Gold'). This helps them use around 15% less electricity a year, forever.
86% of people ask google when searching for a local business. Bamboo Local SEO will get you found on google and connecting with more local customers. From only £150.00 pm
Win a holiday in Spain! The Harpenden Guide Community App has launched and is now live on the App Stores. Download the App before 14th February and you could win a week's holiday in Spain! Get further details here!
STANTA now have an Instagram account, please follow us: @stalbansenterpriseagency
Keep your boilers healthy by servicing them regularly! Visit www.ghps.uk for more information. Over 1,000 reviews at www.trustatrader.com
Amber Mountain are still supporting business owners with their free marketing power hour. So if you would like to get your marketing flying this year. Get in touch and we will give you some help and ideas!
Karen Witchalls-Plunkett at Businesses On Screen is delighted to announce that her new branding and website is now live! For all your on camera and presentation needs: Businesses on Screen Remember 'The Lens is Your Friend'!
Now that Jaxstar Solutions is 10 years old, we thought it was only fitting to accompany the big birthday with a brand-new website that is now LIVE!
Wagada Digital Marketing: Two St Albans women recognised as inspirational entrepreneurs
Network and Security – Drop all IT stress and outsource IT to a team of specialists
Order your 2021 Year Planner –  A3 size copy to be posted to your door
Would you like your business promoted to thousands of people in the St Albans area?  Super simple, super effective, and super value marketing for your business with The Businesses Community – starting at just £25!  Here's how
Sponsorship opportunities with The Businesses Community – take a look
We love all things branding! From logo design, logo updates, to creative concepts and campaigns. Designers of The Businesses Community logo and branding – happy to chat
---
UPCOMING EVENTS IN ST ALBANS
2 Feb – Google Analytics 4: Smarter Marketing Decisions
3 Feb – STANTA Introduction to Facebook and Instagram Advertising
9 Feb – STANTA Mental Health Awareness
10 Feb – The Business Network South Herts – Networking + Educational Seminar
11 Feb – Athena St Albans South
11th Feb – Supply Chain Summit
17 Feb – Herts Chamber Virtual Networking Opportunity – November
18 Feb – Business Networking Online aka Jelly
19 Feb – Cappuccino Connections Bedfordshire and St Albans
20 Feb – Business Networking – aka Jelly
23 Feb – Mums UnLtd Hemel-10th Birthday Celebration
23 Feb – EU Transition: GDPR, Data and Intellectual Property
24 Feb – Mums UnLtd Online
24 Feb – How to Create an Effective Social Media Advertising Strategy
24 Feb – Virtual Communications for Leaders – virtual workshop
25 Feb – Diversity and Inclusion Summit
25 Feb –  Mums UnLtd Harpenden
---
Get your latest news and events featured in the March St Albans News Round Up, find out more here or email stalbans@thebusinessescommunity.com – FREE to TBC bronze, silver and gold members
Deadline to book for March issue is 22nd February