OMG! We are absolutely thrilled to be FULLY BOOKED for sponsors for the TBC 2020 Woo Hoos!!!!!
"Bringing together business owners and managers from Hertfordshire, Bedfordshire and Buckinghamshire our events are a day packed full of opportunities. New connections are the lifeblood of any business and exhibitions are an ideal way to build new relationships and generate leads for your business."
With stands to exhibit your business, free workshops, free visitor tickets and networking which all create a great buzz!
Expo dates for 2020:
24th September Watford
3rd November Luton
With:
Silver Sponsors
Peer 2 Peer Boards – "Our purpose is to help business leaders reach their full potential and to change their lives. Whether you join a Peer2Peer Club or Board you will get peerless support to help you gain clarity, direction, inspiration and continuous motivation.
Running a business can be a lonely place at times, but it needn't be. Join the movement that's disrupting the business coaching and mentoring space like never before, join Peer2Peer.
During the partial Lockdown period you can join a Peer2Peer Zoom Board for FREE. Contact – johnacton@dpi-europe.com"
My Mustard – We all use Google because we know, like and trust it to deliver the best results. Google makes its money by showing ads called AdWords or sponsored links. That's what we do all day, every day and have done since 2007. We work with dozens of clients who know that Search, Display, Remarketing, Shopping, Mobile, YouTube and Gmail campaigns are key parts of their marketing strategy and outsource their campaign activity to us for efficiency and peace of mind. My Mustard clients also enjoy the benefits of LinkedIn, Twitter, Facebook and Instagram pay per click advertising opportunities.
The recipe for My Mustard is pretty straightforward: Take eight professional women, two rather splendid young men, a joke-telling pig-rabbit, the world's biggest search engine, some forward-thinking customers, and mix well. Add hours of number crunching, extensive market research, some seriously creative writing, a lot of patience, a bucketful of tenacity and a Bit of luck. Sprinkle with endless enthusiasm and serve hot.
"The winner is the chef who takes the same ingredients as everyone else and produces the best results."
We work really hard and we are nice people to do business with. We realised on day one that we can only do well if our clients do well so we try to stay focused on their success at all times. We really like what we do and it shows…. and we always play to win.
OnBrand is your local full service marketing agency. We're usually based on Victoria Street, St Albans, often found having meetings in The Slug & Lettuce. We help brands develop their voice, find new customers and communicate their products or messages in the best way possible.  We build new websites, create and manage social media channels, design stands for trade shows and event manage large scale awards ceremonies.  Our mission is to make each moment memorable, customers happy and brands shine.
In recent weeks, with Covid-19 affecting so many businesses, we have scaled up our crisis management. From providing reassuring content across social media and PA systems, to delivering urgent social distancing signage to retailers, to helping offline businesses move online. We're well placed to help pivot your brand into new lead generation opportunities. And we'd love to help more local businesses get through these uncertain times. Call us for a chat and some free ideas!
St Albans District Chamber of Commerce helps its members grow and develop their businesses through a variety of forums, from networking and CPD events to raising members' profiles via our newsletters, email marketing service and social media channels. We aim to be a voice for the local business community working with the Council, St Albans BID, our local MPs and of course TBC, as well as many more.
In these challenging times, the Chamber team is here to help where we can. We have developed a programme of webinars and virtual workshops covering a range of topics to support local businesses. Members in financial and legal services are sharing informative coronavirus updates with us. Chamber members have always been great at supporting each other and we are continuing to facilitate that support as much as we can. Check the Chamber website for details of all our upcoming events.
If you are interested in finding out more about Chamber membership, please visit the Chamber website or call the office on 01727 853054 for a chat.
and our Bronze Sponsors:
Excel Beauty – Excel Beauty Cosmetics Ltd. is a British based importer, manufacturer and wholesale distributor. We develop, design and source beauty products alongside professional equipment. Our product lines include Aria beauty – hair styling products, MicaBeauty – mineral makeup and skin care, Lasidore – Skin cosmetics, and we represent some of the top professional massage equipment and accessories of international brands. Our company based in St Albans, UK and operate throughout Europe, SA, Far East & Dubai. We welcome retail business of all sizes and are happy to help your business grow!
Amber Mountain Marketing – We are passionate about helping people succeed and love to help companies become even better at what they do and so Amber Mountain Marketing was set up to do just that! Our passion for Marketing has given us a solid background of increasing profits in small to medium companies and we love to help people get a real understanding of what strategic marketing can do for their business. We implement this through our apprenticeship package.  The Apprentice package gives your business high-quality, data-driven marketing strategies, two highly-experienced marketeers and your own, dedicated apprentice.
Rothamsted Enterprises – Rothamsted Conference Centre is uniquely situated to host local, national and international conferences, meetings and events both to businesses, as well as the international Agri-Tech community. With an extensive range of first class facilities and served by excellent transport links, it is the perfect environment to host a range of events.
Madison HR– Running a business with staff is rarely straightforward; human beings are complex creatures that need to feel valued and nutured. When you need to get the right people, motivate and develop, reward and recognise, discipline or even end your relationship, Madison HR are with you every step of your employee journey.
Pocket PA – Pocket PA is the one stop business app to manage all your business 'stuff' on the go from your phone, tablet or computer.
It's perfect for technophobes and ideal for anyone who gets overwhelmed with their accounts as it does them for you without any stress – plus a whole lot more!
Ideal for microbusiness owners who are non VAT registered and want to work smarter and not harder and get back their work-life balance!
Free 30-day trial for everyone. www.PocketPA.com
EIC Insurance
– Charlie and the team help take the hassle out of business insurance! Whether your business is a start up looking for pointers on what you need, or a business trading for years looking to ensure you're covered the best you can, we are here to help and advise.
The Brandit – First time sponsoring an event like this for us here at The Brandit. We are honoured and thrilled to be involved in the recognition of amazing businesses in the St Albans and Enfield areas. We love all things branding, so it's great to see the array of brands of not only fellow sponsors, but Woo Hoo Winners too!
Vee Bharakda is the founder and managing director of Navigate Business Recovery Limited. With over 28 years of experience with top 10 national firms, Vee specialises in insolvency related disputes and helps all directors with advice and practical guidance on Company and Bankruptcy legislation across the whole insolvency spectrum focusing specifically on getting directors out of tricky situations.
Bob Marketing – All businesses need a little Bob!  Whether you are looking for strategic marketing advice, help building your brand image or support across literature, PR , websites, social media, event management – Bob can help.
Brilliant Theatre Arts producing youth group productions to a professional standard, with cast members experiencing top quality sets, theatrical technology and outstanding costumes. As well as productions, we offer high quality training, accessible to kids and young adults with a passion for the industry. This includes dance, musical theatre training, theatre studies, acting and media training. The difference? The element of choice for each student. Most importantly the emphasis on the safety, protection and well-being of our students.  Create. Educate. Elevate.
Mindful Pathway is a group of qualified Mindfulness teachers, professional facilitators and coaches who have worked together for a number of years. They seek to offer comprehensive and non-judgemental teaching to facilitate and empower others. You won't find any big egos here but instead, knowledgeable, down to earth and compassionate people. The ethos behind Mindful Pathway is to help you create your own way to a happier and more balanced life at work and at home.
Oaklands College is a large further education college in Hertfordshire with campuses in Welwyn Garden City and St. Albans, and a further training provision in Borehamwood. The College has a wide range of learning opportunities, offering courses across a diverse range of subjects at different levels.
There are approximately 1,500 full and part-time courses offered to approximately 10,000 students who come from Hertfordshire, Bedfordshire and London.. We are also nationally recognised for our outstanding provision for learners with mild and severe learning difficulties and we are the only college in Hertfordshire to be ranked in the Top 50 Apprenticeship providers in the country.
In addition the extensive grounds of our St Albans campus allow us to host large scale and corporate events. We also have meeting rooms and workshop space available for evening and weekend hire. In addition, our extensive range of sports facilities and equestrian centre are also available to hire including our brand new 3G pitch.. You can also sample fine dining at our award-winning Stables restaurant, all created and served by our catering and hospitality students.
STANTA runs the Herts Start Up Programme which gives 12 hours of business advice and training at no cost to St Albans/Harpenden micro businesses.  It's free if your business is under 3½ years old, although during the current crisis, business advice appointments via Zoom are available for any business.  Email:  advice@stanta.co.uk to arrange an appointment.
Training courses (usually at STANTA Business Centre) cover a wide variety of topics:  Business planning, Google Analytics, How to build a website, Introduction to Social Media, Facebook and Instagram for Business … and many more!  In May the courses will be virtual.    Further information is on our website:  [www.stanta.co.uk]www.stanta.co.uk
We are very pleased to sponsor a Woo Hoo Award, as we have a long-term association with TBC and we continue to cross-refer clients, many of whom are now mutual clients.
Popdance – we are thrilled to be sponsoring a Woo Hoo this year – it's going to be a fantastic event. We love all things business and it's great to see a city that thrives with people rolling their sleeves up and getting stuck in. We started our business, Popdance, 11 years ago and it's been quite a journey of learning curves, trying different things and perseverance! We absolutely love what we do which makes it all the more easier! Have a great event!
Yellow Lizard Media specialise in engaging video production for your product, service, event and conference – our team of videographers and editors create video content that makes your business stand out from the rest
Willmott Dixon is a national contractors based in Hertfordshire that has delivered a series of major projects in St Albans recently, including Westminster Lodge and St Albans Museum and Gallery. The company, which has been recognised by the Queen's Awards for Enterprise three times for its business excellence, is now delivering important new schemes at Oaklands College and Harpenden Leisure and Cultural Centre.
FreshStance are believers in the cloud. We understand the cloud in all its different flavours and advocate cloud solutions to empower businesses and accelerate growth. In order to help your business our team take a fresh approach to IT. We're helping you take advantage of technology in the most cost-effective way appropriate to you, allowing your business to become more flexible, collaborative and successful while maintaining cyber security.
FreshStance understand that you're busy and have a business to run, so we take care of IT so you can get on with it.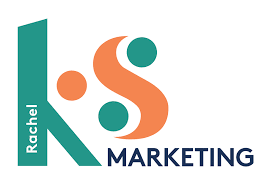 I'm Rachel Kepinska-Smith of Rachel KS Marketing. I'm here to help you fall back in love with marketing your business. How? By helping you get your authentic brand story straight.
Why? Telling a story that engages your audience, with a shared purpose that brings you together, is the best way to build trusted relationships that last.
No more feeling pushy, forced or fake. I'll help you discover an unique approach to promoting your business, that's effortless and easy, so your ideal customers can see the value in what you can offer them
Total Legacy Care are extremely passionate about ensuring our client protects themselves and their families for the future…whatever that may look like!
We help our clients talk about the 'Elephant in the Room' to protect their nest egg; including Wills, Lasting Powers of Attorneys, advising and arranging Funeral Plans and legal advice.
We work closely with those living with Dementia and Additional Needs, as well as those caring for them, and try to make the world we work in FUN and easy to discuss whilst ensuring your needs are protected!
MacPro Design & Print are delighted to be a sponsor of the Woo Hoo Awards for the second year running. It's fantastic to see that the current situation hasn't stopped them going ahead. Now more than ever we believe it's important to stick together, support our local business community and celebrate their successes.
Macpro Design & Print Ltd. provide professional artwork, design and print to local SME's. Specialising in Business Stationery, Marketing Material, Corporate Literature, Brochures, Books,  Banners and Signage. We are a friendly team,  placing a focus on building relationships and adding value to your printed material.
Get in touch if you'd like to be a sponsor for the 2021 Woo Hoos at stalbans@thebusinessescommunity.com
Here's what happened last year