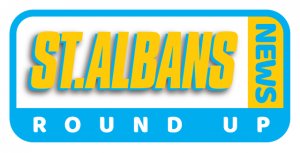 March 2021
Spring is in the air, Easter is on it's way – good times ahead!
Lots of news for you this month from local businesses – for business and pleasure, for gifts and leisure!
Take a look and simply click on the links to find out more and contact these amazing businesses directly.
#SupportLocal
Brought to you from the TBC St Albans Team
P.S.  Do you have news or events to share? Bronze and Gold members, submit your headline sentence and link here before 24th March to get your news in April's roundup.  Starter or non member? Book your place here
---
HEALTH & WELLNESS
At The Osteopathy Clinic in Harpenden we've got your back! Aches and pains from our lockdown lives? We are open and want to help with osteopathy, massage, Pilates, acupuncture, orthotics. Visit our website or call 01582 271582
At Moveology we have recently launched a Moveologystalbans Instagram page. Please follow us for useful information on health & welfare
The Emotion Code healing modality relieves anxiety, depression, stress, fatigue and feelings of being "out of sorts" by releasing trapped emotions. This modality is used for children, adults and pets and it has transformed my life completely. Eva Tselentis Emotion Code and Reiki Practitioner or email eva.tselentis@gmail.com. Free introductory 30 minutes session.
Feeling a bit achey? Get yourself a tube of soothing Aloe Heat Lotion from Nicky Packman to help ease sore and achey muscles – contact her direct for free local delivery, or pop onto her shop.
Looking for a new book to escape into during lockdown? Order a signed copy of pivotal and discover why Dulcie, Elizabeth, Annie and Liza turn to a hypnotherapist to unravel a life changing dilemma.
The Counselling Foundation is helping to alleviate financial pressures about seeking counselling by using grants awarded through the Hertfordshire Community Foundation and the National Lottery Funding. The charity is able to heavily subsidise sessions delivered via telephone, video or face to face in their counselling centres, reaching those in urgent need of it. Visit our Website
Spring Into Action Campaign starts 1st March – 21 days to a fitter, stronger, leaner and definitely healthier and happier you. Contact Sarita Gray at contact@absolutewellnesscentre.co.uk

Revolutionary collagen skin booster – scientifically proven to reduce wrinkles in 4 weeks and cellulite in 3 months. Sold out twice since its launch in December. Give your mum the gift of youth this Mother's Day. Click to purchase
We're definitely in the mood for dancing – from online classes, to 15 minute workouts on demand, from party bookings, to school bookings – find out more about learning fun dance routines to pop music that you love at Popdance
---
RETAIL
Lou Murphy Styles is your "virtual" personal shopper – suggesting outfit ideas, discussing styles to suit your shape and lifestyle, delivering your selected items and managing any returns or exchanges. All you need to do is try everything on! Contact me for more info 07889 724299 or Visit our Facebook Group
Do you have products or services that would make a fantastic gift for Mother's Day? If so, get them in the TBC Mother's Day Online Shop – FREE to bronze, silver or gold members, £25 to non and starter members
---
HAIR AND BEAUTY
Lets look forward to the summer and think about preparing your glow with Arbonne's liquid sun shine tinted self tanner that is chemical free, GF and vegan. Visit my Shop

Are you a fabulous Beauty Therapist? Eve & Adam Beauty Clinic are recruiting!
Book your post-lockdown haircut at Headcase Barbers – be first in line for looking and feeling amazing.
---
FINANCIAL SERVICES

Viva Retirement Solutions. Winner of the 2020 Equity Release Awards – Best Financial Adviser, for the sixth year in a row. We are here to help you and your family with all their equity release requirements.
---
NETWORKING
Have you been avoiding online networking, and now think you'd better start somewhere and get your business out there? Why not try out one of our Athena Network St Albans meetings? You can check out what our members say here.
---
EVENTS
My Mustard are running their ever popular "A Little Bit Of Google" workshop on Wednesday 24th March from 9.30am – 12pm on Zoom. Learn everything you need to know about Google and a little bit more.  Book now to avoid disappointment and secure your place.
Looking at planning a wedding as soon as restrictions are eased? Consider Rothamsted Manor as your venue. Contact us here.
---
FAMILY
Taking orders for Mother's Day Flowers now at Bradhams Fantastic Flowers! Mother's Day is Sunday 14th March, book ahead to get your Mum's favourites at our website or call 01727 648800.
Zoom Cookery Lessons with The Cobbled Kitchen – fixed price per household or device, choose from 6 delicious menus and the time that suits you. For more information call Danielle on 07812 599492 or go to The Cobbled Kitchen Website and select Book Now.
Get peace of mind. Unlimited mobile data for just £20/month and 3 additional unlimited sims for just £10 each. Julia Verney Utility Warehouse
Bebes Tranquilos. Bringing parents and their childrencloser together to create a more relaxed family life with our fantastic range of services.
---
HOME AND GARDEN
Original, organic fabrics by Illustrator  Jonathan Emmerson
Audus kitchens – designing beautiful kitchens for the beautiful City of St Albans.
Blissfully Organised will be hosting a FREE Spring Clearing Virtual Retreat exclusively in the Becoming Blissfully Organised FREE private members group. Join Tracy for top tips to organise specific areas in your home. I will joined every day with a fabulous line up of guest speakers sharing their knowledge and expertise.
Countrifi Networks help homes and businesses get better internet. We are independent and impartial WiFi and internet specialists offering free Covid secure site surveys. We are pleased to say that we are now offering CCTV solutions as part of our offering so get in touch if you'd like more info.
Gas Heating and Plumbing Solutions (GHPS): Boiler on the breakdown?  We've got you covered!
---
BUSINESS SERVICES
86% of people ask Google when searching for a local business. Bamboo Local SEO will get you found on Google and connecting with more local customers. From only £150.00 pm
2 desk space in bright modern office at STANTA Business Centre. Free on-site parking. Visit the website. advice@stanta.co.uk
Herts Chamber champion brand new campaign 'Keeping the Heart in Hertfordshire' to help help support the economic recovery and stability for the county. Find out more
Visionary Accountants: Looking for a recommended local accountant? Read what our clients have to say about us
Do you need to up your game on camera? Get these 3 tips to instantly engage your audience from Karen at Businesses on Screen
Green Tree Virtual Solutions are delighted to announce their new Techie VA Website is now live  Supporting SMEs & Entrepreneurs with 'Done for you' services and Virtual Assistance with all things tech!
Culture Chameleon are now offering Power Hours to support leaders to Power out of the Pandemic with a connected, engaged, healthy and productive team. Find out more
"Good quality prospect and customer data is the cornerstone of a successful email campaign" DMA's Email Marketing Council
Network and Security – Let us help your business defend against malware, secure your hard work and prevent unwanted surprises: https://bit.ly/3tYwRZb
Trio Telecoms: Broadband Solutions for Remote workers: Downtime is costly!
Calling local food outlets – looking for a mobile app ordering solution that is 100% commission free? Look no further
The end of the financial year is creeping up on us quickly. You want to make sure you are prepared for the new year and your business has all its software's and processes in place. Visit Jaxstar Solutions
Pocket PA makes recording your Business Mileage easy with one click tracking and a handy Directions feature
Want your business to stand out from the crowd? To be able to communicate the benefits of working with you easily? Get in touch with The Brandit who can help with the whole journey, from concept to design to delivery
Find out more about how The Businesses Community St Albans can help and promote your business to thousands of potential customers – Tell Me More
---
UPCOMING EVENTS IN ST ALBANS

Networking
2 Mar – Mums UnLtd Online
8 Mar – Mums UnLtd evening group Online
9 Mar – Ideas UnLtd Creative Mastermind
10 Mar – The Business Network South Herts – Networking + Educational Seminar
10 Mar – St Albans & Northampton Mums UnLtd Online – It's a question of support!
10 Mar – Virtual Networking Opportunity
11 Mar – Athena St Albans South
12 Mar – Hertfordshire PA Club
17 Mar – Athena St Albans North
18 Mar – The Businesses Community Online Meet Up, aka Jelly
18 Mar – Mums UnLtd Online
19 Mar – Cappuccino Connections Bedfordshire and St
25 Mar – Mums UnLtd Harpenden Online
Personal Development
2 Mar – Finding Certainty for your Business in Uncertain Times
3 Mar – Facebook & Instagram for Business workshop
3 Mar – Selling on Amazon: Migrating from Bricks to Clicks
4 Mar – The Benefits of Partnering with Defence
5 Mar – Customer Research – Understanding your Target Customer workshop
10 Mar – Managing your Mindset when starting a Business workshop
12 Mar – Planning and Creating a Website workshop
13 March – Reiki 1 Training
17 Mar – How to Identify if Google Ads is the Right Tactic for Your Business
17 Mar – Search Engine Optimisation workshop
19 Mar – Building a Successful Brand workshop
23 Mar – Excel for Business Owners workshop
24 Mar – A little bit of Google workshop
24 Mar – Business Planning workshop Part 1
25 Mar – LinkedIn for Business workshop
26 Mar – Business Planning workshop Part 2
Other
ONGOING – Trestle | M-ask – Wellbeing Drama Programme
1 Mar – Make Take Spa workshops
5 Mar – Celebrating International Women's Day 2021
11 Mar – EU Transition: Supply Chain and Imports
18 Mar – ICT and AI Summit
20 Mar – Spring to Action Vision Board Workshop
---
Get your latest news and events featured in the April St Albans News Round Up, find out more here or email stalbans@thebusinessescommunity.com – FREE to TBC bronze, silver and gold members
Deadline to book for April issue is 24th March
Subscribe to get a copy of the St Albans News Round Up straight into your inbox each month HERE