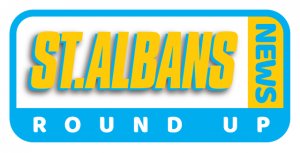 All the must knows, happenings and goings on for business and pleasure in St Albans
January 2021
Happy New Year!
Lots of news for you this month from local businesses – for business and pleasure, for gifts and leisure!
Take a look and simply click on the links to find out more and contact these amazing businesses directly.
#ShopLocal
Wishing you a prosperous 2021
Brought to you from the TBC St Albans Team
P.S.  Do you have news or events to share? Submit your headline sentence and link here to get your news in February's roundup.  Starter or non member? Book your place here
---
FAMILY
Hi I'm Lou the Midwife. I deliver antenatal and hypnobirthing classes; in the comfort of your own home or on Zoom. I also offer antenatal and postnatal care.
---
HEALTH & WELLNESS
The Emotion Code is a healing modality that releases trauma and trapped emotions resulting in depression, anxiety, fatigue, stress, aches and pains. I offer a free 15 minute initial consultation to explain how this modality works. You can find me on Facebook here Eva Tselentis Emotion Code and Reiki Practitioner. 
Free Hypnosis to ditch the junk from your head and your plate from Hypnos Wellbeing
As covid and it's effects continue to be felt, we offer a very special New Year offer for January 2021 only!  £65 per session of Counselling or Life Coaching for individuals if you book 4 sessions together (*T & C available by emailing us)
Osteopathy, Pilates, Sports Massage, Acupuncture, Orthotics. Help with any any aches and pains for adults, children and babies at The Osteopathy Clinic. Vouchers available for any special occasion
Learn how to meditate at Meditation Courses Ltd – New Course Dates added for 2021
2021 is going to be the year to party! Book a Popdance party now, with full covid refund guarantee, for kids, teens, adults, weddings and hen parties, and corporate teambuilding
---
HAIR AND BEAUTY
Eve and Adam Beauty Clinic – Excited by our NEW website and online beauty store. Subscribe to our newsletter for beauty offers and tips.
Get booked in for your New Year cut at Headcase Barbers and start the year in style
---
FINANCIAL SERVICES
Don't forget to file your online self-assessment tax return by midnight on 31st January 2021. Call Visionary Accountants for assistance
Viva Retirement Solutions provide equity release and lifetime mortgages for the over 55s
Equal Accountancy – Bookkeeping & Accounting services from £25pm
---
NETWORKING
Make January the month of connections! Mums UnLtd offer regular events all online to help you grow your business. No membership – just pay for the meetings you attend
The Business Network South Herts How about kickstarting your networking in 2021 with a chance to win a FREE membership of The Business Network South Herts. Get in touch for more details: sharon@business-network.co.uk
Now that we've finally put 2020 to bed (yay!) don't forget to book in some networking with the Athena Network St Albans to get you started in 2021! We have three groups, once of which is permanently virtual, ping me for a chat! kate.cherry@theathenanetwork.com 
---
HOME AND GARDEN
Simplify your home organisation in 2021 with Blissfully Organised
Never be without data. Unlimited Sims for just £10/mth with UW
Kitchens designed and Installed by Audus
Blocked drains? No problem!   Drain unblocking at unbeatable prices | Fast service guaranteed | Latest CCTV drainage technology | Trained & qualified engineers. For all your drainage solutions, get in touch with GHPS
My name is Anton Leto, I am a local electrician, I do anything from changing light bulbs to full house re-wires and have 100% customer satisfaction.
---
MUSIC AND ENTERTAINMENT
Local band, Kick Pistol, will be releasing their new single in the new year – give them a follow on instagram and find out more here
---
BUSINESS SERVICES
The Harpenden Guide Community App goes LIVE this month! There's still time to grab a business listing to promote your business so claim yours today.
Our new Self-Assessment Tax return service starts from just £289 where we create a personalised package for your business to fit your needs and preferences.
Trio Telecom have been helping customers with remote working and Voice over IP solutions. They also have a great calendar for 2021 you can download.
Pocket PA users will be able to send out SMS and Email broadcast marketing messages to their clients from January 2021 – start your free 30-day trial now .
Does your brand need a refresh? Do your communications need some oomph? Need help communicating what you offer? Book a call with The Brandit – we love all things branding –
Smarter Marketing starts at OnBrand.
Prepare your company and team for 2021 with the Superstar Communicator virtual workshops
Enhance your venue, retail space or home with amazing floral displays from Bradhams Fantastic Flowers!
As part of our Digital Marketing Packages you get access to an apprentice who will create and implement a strategy tailor-made for your business at Amber Mountain Marketing.
Network and Security – Worried about cybersecurity but don't know where to start? Get the free guide on the best practices to secure your business.
At My Mustard, we are running a Q1 2021 initiative where you choose either LinkedIn or Twitter, we agree a lovely targeted, measurable audience, craft a compelling message and then set up, refine, manage and report on a 90 day campaign. See link for prices!
Make huge savings in January by moving over to a tailored card payment solution with UK Business Buddy
Herts Chamber release an all new website! Check it out for all the new features and to update your profile!
Utility Warehouse's Cashback Card Makes Shopping Affordable – email Peter for details.
Do you need strategic marketing support. Joolz Joseph works with businesses looking for marketing mentoring to provide strategic marketing direction and motivation. Find out about her Inspiration Injection!
Got a great business idea? Looking for ways to turn your hobby into a career? Bamboo gives you everything you need to launch and grow with one simple fixed-fee solution. Book a free 30 minute consultation at www.bamboo-business.co.uk
Digital marketing agency, Wagada (www.wagada.co.uk), based in St Albans is expanding and has announced it is opening a second office up in Cheltenham – you can read more about this here.
---
UPCOMING EVENTS IN ST ALBANS
2/3 January – Lamphouse Theatre – A Christmas Carol
7 January – 25 March – Trestle | M-ask – Wellbeing Drama Programme
7 January – The Art of Breathwork & Relaxation
11 January – The Art of Breathwork & Relaxation
14 January – St Albans Jelly
14 January – Athena St Albans South
15 January – Cappuccino Connections Bedfordshire and St Albans
18 January – iRest Nigra Meditation course starts
20 January – The Business Network South Herts – Networking + Taking you from 'Working the Room' to 'Working the Zoom' Seminar
20 January – Athena St Albans North
---
Get your latest news and events featured in the February St Albans News Round Up from just £10, find out more here or email stalbans@thebusinessescommunity.com
Deadline to book for February issue is 22nd January
Subscribe to receive a copy of the St Albans News Round Up into your inbox HERE