Wow! What a year! A year that no-one saw coming (well that most of us didn't see it coming!). We knew we said it was going to be a GameChanger but come on! How lucky were we getting the GameChanger Conference in there in February just before the world went mad!?
Anyway, 2021! What will you be doing to rocket launch your business and reach those goals, dreams, ambitions that you've set yourself?
We thought we would put together a top 10 list of ideas that may help you along the way:
1. Build your network
We know that we are better together than we are alone! We know that we can't do everything ourselves and that connections, friendships and networking can make life soooooo much easier. An intro from a connection to what turns out to be your best client ever, meeting an amazing supplier who will change the way you work or simply having a chat with like-minded people and getting ideas, motivation, inspiration, help and support – it's the nuts!
Many networking opportunities are still online and hopefully some will be offline in the not too distant future – here's some you may want to attend
And our very own, The Businesses Community Jellies (everyone welcome, informal meet up)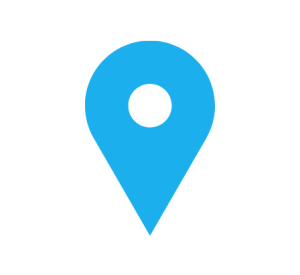 2. Make a plan
Many of us struggle with this (I know I do), but as they say, having no plan is like trying to find a location without a sat nav – it's a lot easier if you know where you are going. So, even if it's as simple as writing on a scrap of paper your end goal, and then working backwards as to what you need to do to get there, then that's a great start.
Do you even know where you want to go yet?
There are lots of business coaches in the community, so now may be the right time to work together to ensure you get your plan sorted, you stick to it and you are accountable for it.
3. Get Things Done
Are you a procrastinator? Are you constantly interrupted by social media "pings"? Do you run off to make a cuppa to put off what you are really supposed to be doing? Have you thought about delegating? We all know that we can't be good at everything, and that we shouldn't be trying to do everything in our businesses.
We also know that sometimes it's a chicken and egg, we may feel that we don't have the budget to recruit a new team member, or outsource something – but it's a known fact that by investing in experts in their field, will pay for itself. By giving you the time to do what you love to do and to do what you are best at, will give you headspace to really go for it.
Check out these amazing peeps who can help with day to day tasks too
4. Get Social
We all know that social media is amazing for our businesses – but we also know that it takes time, energy and effort to keep up with it all. Whether it's twitter, facebook, LinkedIn, TikTok, SnapChat, Instagram or any newbies that come along – how do you know which is the right platform for your business and how do you know that what you are doing is working?
Content plans really help – what do you want to communicate over the next month or so
How are you engaging with your audience?
Are you a "broadcaster" or an "engager"?
Whether you do this yourself, or you have a team or you delegate – social media is an extremely powerful and FREE tool that can really get your business and your message out there.
Check out these guys who can help you with advice and doing it all for you
5. How's your shop window?
We all know that one of the most important "sales" tools for our businesses is our websites!
How's yours looking?
Are you super dooper proud of it?
Or when someone says they are looking at it, you say, oh I need to update it, we haven't done anything on it for ages!
Our websites are our shop windows? How would Selfridges or Harrods look if their team hadn't done anything on them for ages!
And, the brilliant thing is, that these days we can update, add to and work on our websites ourselves! Long gone are the days of the internet being a "black art"!
With things like wordpress and elementor, we are in our element.
That doesn't go to say that you do need experts on hand for some of the trickier parts – but in this day and age, there's no excuse for an embarrassing website.
Check out these guys who can help with all aspects of web joy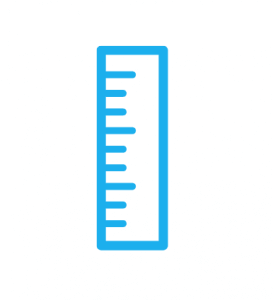 6. Measure
Yep, after Christmas, we all like to measure and weigh, don't we?? 😉 It's time to get on the scales, or see which notch your belt is at after the festivities!
So, do you measure and weigh up what you are doing in business?
Is all the hard work and effort you're putting in on social media working?
Who's visiting your website and what pages are they looking at? Where do they leave your site?
Where is your website ranking within keywords that you are using?
Google Analytics is obviously amazing for helping to measure and understand what's going on – but there are also amazing peeps on hand to help such as these guys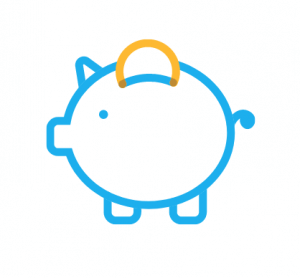 7. Get your finances in order
2020 was an absolute challenge and scary time for many businesses, so finances are likely to be totally different to what was predicted for the year. But looking at your finances in reality will be of benefit in the long term. Whether it's good or whether it's dire – knowing your financial situation will enable you to do something about it rather than burying your head in the sand.
Even a simple spreadsheet will enable you to see where the land lies, what needs to be done and then you can work out how to make that happen. There are plenty of softwares out there to help you as well as financial advisors, accountants and bookkeepers. Plus the amazing STANTA may be able to help with advice on funding
8. Look After Yourself
Whilst running a business can be tough, we must also make sure that we look after ourselves too. Taking time out, exercise, watching what we eat – it all helps us to feel good, and when we feel good, we do amazing things!
There's plenty of people in the community to help with that too – from
9. Make Things Happen
"Do, or do not, there is no try" – wise words from Yoda. Lots of people say "I'm trying to lose weight", or "I will try and do that today", do, or do not! Set aside time to get the tasks in hand done. Switch off distractions, rule out the time in your diary – or better still, book an hour slot at Pluto, the new workspace in Christopher Place – it's the perfect place to get things done – your own pod, no distractions, concentrate and focus on the task in hand, and then reward yourself with a nice coffee and cake from one of the nearby fabulous shops.
10. Don't take things personally
JK Rowling was rejected goodness knows how many times before Harry Potter became the legend that it is! Never give up! Never, Never, Never give up (Thanks Winston Churchill for this quote). Things won't go your way, things will go your way, some people will never be clients of yours, some people will absolutely love what you do. Don't be disheartened – water off a ducks back. You know what you are offering is amazing! And you know the benefits of working with you. Find a way to communicate that and just keep going!
Here's to a fantastic 2021!
The Businesses Community – here to help and support your business