We Are Proud To Reveal That Our Fantastic 2019 Woo Hoo Sponsors Are……
Jo at Hays Travel
Louise's Antenatal Classes
My Mustard
STANTA
Rothamsted Enterprises
Holiday Inn Express St Albans
Oaklands College
Eve and Adam Boutique Spa
UK Business Buddy
Redway HR
EYES on St Albans
Mums UnLtd
MetroBank
St Albans Chamber of Commerce
Willmott Dixon
MacPro Design and Print
AJ Hooper Farming
AP Brand Communications
Daniels Estate Agents
Brilliant Theatre Arts
Tip Top Teepees
Peer 2 Peer Boards
Total Legacy Care
Hour Hands
DS Ergonomics
Mindful Pathway
Madison HR
Mercuré Noke
Relaxus Europe
Amber Mountain Marketing
We'll be using #TBCWooHoo2019 in the run up, during and after the event! Do join us on social media!
---

Back for a second year, we are always thrilled to be involved with all of the events which Sue and The Businesses Community team organise, but especially the Woo Hoos. Celebrating people's achievements, no judging process but purely being nominated by other members of the community and having a fabulous evening at the same time. We're delighted to be a sponsor of such a feel-good event.

And did someone say pineapples? We're definitely in…..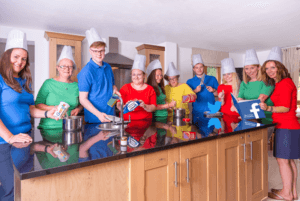 The recipe for My Mustard is straightforward: take eight hard-working women, two rather splendid young men and a joke-telling pig-rabbit. Throw in the world's biggest search engine and some forward-thinking customers, then mix well. Add hours of number crunching, extensive market research, some seriously creative writing, a lot of patience, a bucketful of tenacity and a Bit of luck!
---
Redway HR believe that getting great results from your people can only be achieved through great people managers investing time into their team members. We've sponsoring a Woo Hoo to give kudos to those managers who are doing a great job of valuing, developing or rewarding the individuals in their team.
Redway HR provide a broad range of HR solutions to help employers change, grow and increase staff performance. Our holistic services cover the whole employee life-cycle from recruitment through to resignation, and cover everything from employment contracts through to training and management development.
We ensure compliance and good practise while keeping in mind your company's vision and ethos. Our team work flexibily to suit your needs and your budget, with a keen eye on your business aims.
---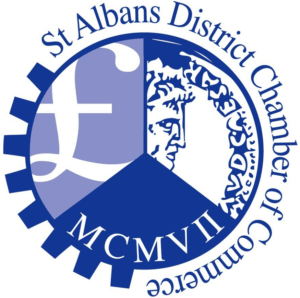 "The St Albans District Chamber of Commerce is delighted to be a Woo Hoo sponsor for the first time this year. We believe in supporting the business community at large whenever we can and will enjoy meeting more of the members in TBC as part of this process. We believe in being a voice for the business community and our mission is to promote commerce and growth in the district for businesses from all sectors, large or small.  See you at the awards evening, looking forward to it!"
---
Headquartered in Letchworth Garden City,
Willmott Dixon is a privately-owned contracting and interior fit-out group. Founded in 1852, we are dedicated to leaving a positive legacy in our communities and environment and in 2018 were one of only six companies to receive a Queen's Award for Enterprise in the promoting opportunity through social mobility category. We believe there is no better place to develop a career and in 2019 we came fourth in the Sunday Times Top 100 Best Companies to work for list.
We are excited about backing an awards that recognise the contribution of so many people and businesses to St Albans' local economy, and given our role delivering the recent improvements to the Gallery and Museum, and being a partner at the film festival, it continues our long association with the city.
---
STANTA are really pleased to be sponsoring a Woo Hoo Award as recognition of the tight relationship with have with TBC St Albans.  We are grateful for their constant promotion and praise of our free business advice service and many clients have been introduced to us by Sue and her team.  This works both ways though and we have lots of clients who we have recommended to join TBC who have progressed to become active  members.  We look forward to another year working together.
STANTA provide  business advice and training to Hertfordshire based micro business, but we specialise in St Albans and district businesses. For businesses under 3½ years old, there is no charge.   The 12 hours of support run under the Herts Start Up Programme consists of a one to one 2-hr advice meeting, then the client chooses which of our training courses they attend covering such topics as:  Business planning, Bookkeeping, Introduction to Social Media, FB & Instagram for business, Google Analytics, SEO, Networking and Presentation skills, to name but a few.  For established businesses, the charge is £100 which gives two one-to-one meetings or one meeting and attendance at one course, over a 3 month period.   Employees or business owners of established businesses can attend any of our courses which cost £50.
---
Rothamsted Enterprises was established in 2015 and is part of the historic, world-renowned Rothamsted Research campus in Harpenden, Hertfordshire.
Rothamsted Enterprises is the commercial arm of Rothamsted, delivering a range of services to businesses, tenants and the local community.
Rothamsted Conference Centre is state-of-the-art, offering a range of fantastic, flexible conferencing and meeting room facilities, with free Wi-Fi and free parking on site.
Rothamsted Restaurant is perfectly placed for the local community, local businesses, conference centre users, hot-deskers, staff and tenants, to enjoy hot and cold food, drinks, evening meals, film nights, parties and much more.
Rothamsted Agritech Business Centre offers office and laboratory space and business support services to businesses of all shapes and sizes.
Lastly, Rothamsted Manor, known as Harpenden's hidden gem, is our stunning Grade 1 listed manor house, set in acres of Hertfordshire woodland, is available for exclusive private hire for wedding ceremonies, wedding breakfasts, VIP receptions, formal dinners, parties, special occasions and other large group events.
We really wanted to sponsor a Woo Hoo because we just love the TBC network and all that it represents. There are so many wonderful businesses in the TBC group, all working hard and all keen to help. Whatever we're looking for, we know we can come to the group, ask for help, get a recommendation, share an issue and get great insights and advice. Plus, there are just so many truly lovely people. What's not to love?!
---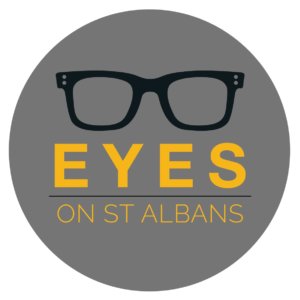 EYES on St Albans
has become THE place in St Albans for eye-care and eyewear of extreme excellence.  We have the latest technical advancements in diagnostic equipment, with examinations carried out by the finest optometrists.
The quality of the eyewear product 'Speaks for itself' whilst we have the industries' most experienced eyewear stylists on hand to give bespoke advice on both styling and specific lens designs.
EYES on St Albans is the first and only UK authorised retailer for EnChroma eyewear for colourblindness.
The evening of this years' Woo Hoo's will be the 1st year anniversary of the opening of EYES on St Albans. We would like to support and sponsor an award as a demonstration of the incredible work and continued promotion TBC has given our new business. Without the efforts of the TBC team, we are convinced the business would not be on such a strong footing as it is in just 12 months.
---
Oaklands College is a local further education college with campuses in St Albans and Welwyn Garden City (and a new centre opening soon in Borehamwood). We offer a range of full time, part time, apprenticeships and higher education courses. We provide opportunities for students, predominantly school leavers, whose ambition is to learn a specific trade or study to be ready  for university education.
Oaklands College is proud to be a community college working closely with local businesses for work experience, apprenticeships and growing local school relationships. We also open the college to local residents for annual events such as Lambing Weekend and the Summer Fair.
The college has many commercial opportunities available from venue hire (for meetings, awards, conferences, parties), land hire(love a tipi or marquee in the grounds) visiting our campus restaurant The Stables(scrumptious food at amazing prices- be prepared to book way in advance), beauty salon Oasis (treat yourself to a pamper treatment) or even a hosting a children's party with our lemurs, meerkats, reptiles and furry friends in our animal centre.
We are super excited to be sponsoring a Woo Hoo this year and love working with Sue and the TBC team. Oaklands College are always keen to work closely with the local community and businesses as much as possible and TBC helps us make that happen. It is great to celebrate some amazing achievements in the area and meet up with lots of lovely people in the TBC network. Can't wait for the awards- a guaranteed, fun-filled event.
---
Louise's Antenatal Classes provides antenatal and postnatal services delivered by an experienced midwife –
– Antenatal Classes – These are for first time parents or for those who already have children. The classes are held in the couples home a time and date that suits them.
– Birth Reflections – This for anyone who feel traumatised by their birth experience and wishes to talk about it. This includes planning for a future pregnancy where appropriate.
– Postnatal Support – This is designed to give couples further support after the birth of their baby.
All the above come with free follow up, which means they can contact me for midwifery advice for as long as they need me.
I am so excited to be sponsoring a Woo Hoo award for the first time this year. The TBC community is amazing, there are so many fantastic and talented people in the group, all working hard in their own businesses but always happy to help. Their advice and support has greatly helped me and my business. The Woo Hoo's are a wonderful way of recognising and celebrating people's hard work and achievements. It's also a great night out. I can't wait for it! Thank you to Sue and her team for organising this event for the business community.
---
UkBusinessBuddy
is a totally independent cost reduction and business funding brokerage set up a few years ago in AL3.
We specialise in card payment solutions, (chip and pin machines, e-commerce and Virtual ( MOTO) systems), we have access to the whole market and 95% of the time save our clients 20%+ on their bills which usually translates to thousands of pounds being reinvested back into their businesses.
We also help our clients gain access to many forms of alternative lending with over 500 lenders to choose from.
We only get paid on the success of our services, if we don't save or make you money, we don't get paid!
We wanted to sponsor a Woo Hoo, purely because of the name !

Who wouldn't want to sponsor a Woo Hoo winner?

Plus the fact that we get to celebrate all that's good in and around St Albans area for business folk, there is such a rich, diverse business community and having the TBC and the Woo Hoo's are a way of creating that community feel, and make it be real not just talked about.
---
Mums UnLtd runs award winning monthly events for Mums who are thinking of starting a business, already running a business or taking a break from their business or employment and we have been doing this since 2011. But we also welcome along non mums and Dads too!
Our objectives are simple. To provide you with inspiration, support, information, contacts and connections to help you succeed. Most Mums start a business so they can spend time with their children. Our events are at a time to suit you with people who share your situation, the constant juggle of family and work. Our events are relaxed and informal but also productive and we provide lots of refreshments, cakes and biscuits!
As a business who champions business owners from start ups to established, we love to support the Woo hoos as this is a real platform to support success in St Albans and to reward all the businesses who go the extra mile
---
AJ Hooper farming is a family farming business. We are an arable farm growing food crops of wheat, barley, oats, beans, oil seed rape etc. The family have been farming for many generations and embrace all things countryside.
AJ Hooper are proud to sponsor such a prestigious event that embraces the local entrepreneurs and all of their achievements may they be big or small. It is from local backgrounds that most large business ideas come from and to embrace the roots of local business supports the local community and gives people hope and ideas of successes of their own.
---
Brilliant Theatre Arts, Simple. To inspire the next generation through performance, opportunity and training.
Brilliant Theatre Arts are thrilled to be sponsoring the Woo Hoo's. These awards inspire businesses like us to become more just by supporting each other. Also Company director, David Jenkins, will be co-hosting the evening. You are all in for a treat!
---
Your brand's unique identity is the essence of your existence, including all the attributes that make you distinctly different. It is important to get it right.
Hello, I'm Aarti Parmar an experienced, brand consultant, brand coach and brand designer. I help businesses to unravel their true brand essence and create authentic and meaningful brands.
When I started my business over 4 and a half years ago, St Albans Jelly was one of the first networking events I attended as AP Brand Communications. This group has helped me to evolve, grow and develop my business (and experienced many firsts; exhibition, music video, book…) Super excited to have an opportunity to sponsor my first WOOHOO!! In fact my first sponsor for an award!! Another first because of TBC. Forever grateful Xx
---
Hour Hands provides professional and flexible business support services to free up your valuable time while also saving you money. So what does that mean for you? Well, the combined might of our expert in-house team and our talented partners means that we can turn our hands to most things (try us, we love a challenge!). But our most popular services are: bookkeeping, PA services , data entry, event planning, project support and content research. 
Choose a specific service or a combination to suit your needs, on a regular or ad hoc basis – whatever works best for you. And because you only pay for what you need, you'll avoid the ongoing costs of employing staff.
"TBC has been a valuable resource for developing our business, so we're incredibly excited to sponsor a Woo Hoo award. 

Hour

 

Hands

 is all about enabling busy people to achieve success in business and at home, so helping local businesses to celebrate their win is the icing on the cake. Woo hoo – can't wait!"
---
We absolutely love the WooHoos! What's not to love…TBC, everyone getting glammed up and celebrating each other's achievements plus a couple of amazing presenters 😉

On a serious note though (deadly serious on the above too!), we love the idea of the WooHoos and showing support for local businesses and the fantastic people behind those businesses that are absolutely incredible!
Total Legacy Care (TLC) is so named as we genuinely care, and are passionate, about our clients and protecting them and their families for later life; whether that be putting Wills or Lasting Powers of Attorneys in place, advising and arranging Funeral Plans or carrying out probate. We are also able to assist with other areas of legal advice and have great connections with other professionals to provide mortgage advice, financial or wealth management advice or anything else that may be on the 'grown-up' to do list that many of us just never get around to.
At TLC we aim to get people talking about the 'Elephant in the Room' to help our clients protect their nest egg and ensure that it goes exactly where they want it to, planning for their family's future.
---
I am happy to be sponsoring this Woo Hoo as a thank you to the TBC community for all the love and support I have received over the the last couple of years.

Being a sole trader, working from home, can be lonely job at times but being part of the TBC community helps to feel part of something bigger. Some of you have given free advice, some offered services I have taken and benefitted from and some of you have booked holidays with me, all of which has been great. Thanks again and see you all soon.
First and foremost, my job is to find you the best holiday that fits within your budget but the service that I and Hays Travel provide goes much further than that, it's all about the little details. Getting those details right is how we can turn a nice break away into a wonderfully memorable experience that you will remember forever.
---
With over 30 years' of broad HR experience, our consultants at Madison HR are on hand to guide you through all things employment related. We're CIPD qualified (means we know our stuff) and we use this knowledge to give our clients tailored advice which is fair & honest and will minimise risks to your business. Whether it's an employment contract, staff handbook, redundancy advice, support  with a sickness absence issue that you need, contact us and remember your first hour of advice is free.
We've been members of The Businesses Community for nearly 2 years and throughout that time we've had the pleasure of meeting and working with down to earth professionals who obviously love what they do. We want to acknowledge and celebrate this camaraderie.
---
As a local independent estate agent in St Albans, Daniels have been dealing with property sales and lettings in and around St Albans City centre for almost thirty years. Whether you're looking to buy, rent, sell or let property in St Albans, we're here to help.
We love being part of the local business community and are delighted to be able to sponsor an award along with the other businesses both large and small to help showcase some of the fabulous firms in our area.
---
The Mercure St Albans The Noke is a traditional 4-star hotel conveniently situated on the outskirts of historic St Albans.
With 110 spacious bedrooms, 44 of which are deluxe rooms, so our guests can relax in style.
The Noke offers easy access from the M25 and M1 motorways, free parking, free wifi and superb relaxation facilities.
We offer a vast choice of event space including a beautiful marquee suitable for Weddings, conferences, meetings, christenings and many other special occasions.
Our Health & Leisure Club is complimentary for all our guests, with a large indoor swimming pool and a spa pool.
The Noke Restaurant offers fine dining, while the Oak and Avocado Bar Lounge is suitable for more informal occasions.
Our exceptional team are on hand 24 hours a day to ensure you have everything you need for an enjoyable stay.
We welcome you to hold your meetings or work within our lounge areas at any time.
As a local business we feel it is imperative to celebrate the achievements of our community. Our hotel continues to thrive as supporting and working together ensures St Albans is an incredible place to visit and stay. Independent, innovative businesses along with people passionate about the city and their community is something to be very proud of. The Noke hotel is looking forward to celebrating local businesses achievements and sponsoring a WOO HOO!
---
At Macpro Design & Print Ltd, we are a family-run business based in St Albans, providing professional artwork, design and print to local companies. We specialise in Business Stationery, Marketing Material, Corporate Literature , Brochures, Books and Banners.
Our approach is friendly and informal. We invest our time in getting to know you, understanding your business and objectives, so we can get the right outcome for you, on time, within budget.
This year marks a special anniversary for Macpro Design & Print Ltd. –  20 years in business!! What better way to celebrate, than to sponsor a WooHoo and thank local businesses that have supported us 😊

We love being a member of TBC and have gained so much from it over the years. It's great that this community exists, it really is something special and unique that has been created.
---
Relaxus Europe supply a range of professional products, tools and supplies to registered massage therapists, chiropractors, physiotherapists, spas and alternative therapists.
We also offer a variety of massage tables, massage chairs, inversion tables and other massage equipment. We have a large selection of health and wellness products for professional use, personal and home use.
We moved our life and our business to St Albans about a year and a half ago and have only now found the time to explore the local business community and we have found AMAZING friends and neighbours here. We joined TBC to get to know more and start getting involved more and the Woo Hoos is a great opportunity to share the great energy we have.
---
Amber Mountain Marketing genuinely loves helping people to understand why marketing is so important for business, enabling them to become even better at what they do. We offer marketing strategy plans, marketing mentoring and marketing strategy implementation, through our apprenticeship packages.   We provide affordable marketing packages as we want every small business to have access to marketing, as its vital to your business growth.  We help provide a clear direction to really influence your customer base and deliver results.
We are sponsoring the Woo Hoo awards as we are passionate about small businesses growing and think it's so important to celebrate the businesses we have in our community. Running your own business is hard work, and sometimes you forget to acknowledge just how far you have come. This is what the Woo Hoo's is all about!  We are so lucky to have Sue and her team to support St Albans businesses and we are really proud to be a sponsor of this event!  Roll on 19th June! Woo hoo!
---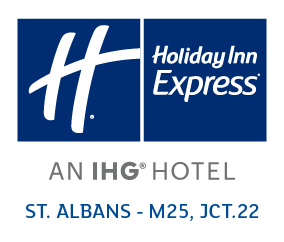 The Holiday Inn Express St Albans is located close to the M25 and M1 giving easy access to not only London but also the North and is very popular with Harry Potter World visitors! Our Generation 4 hotel is perfect for both corporate and domestic stays and we welcome local businesses to work from our lovely lounge and dining area at any time.
It is always great to be involved in this fabulous event. Sue and the team have always been an amazing source of support to us since we opened the hotel in 2016 and it has been invaluable. We are very proud and happy to be sponsoring a WOO HOO. Here is to another great night of celebrating our business' in our city.
---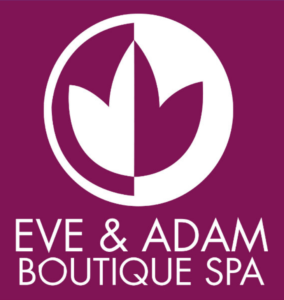 Established in 2003 in Catherine St, St Albans, Eve & Adam Spa have created an established and welcoming skin & beauty salon, offering results driven treatments for everyone – men, women and teenagers. Our aim is to make every client feel fabulous!
Having started my business with a 7 week old baby, I totally understand the struggles a small and independent business has. Not just to get recognition – especially amongst other well established and 'giants' in their field, but for support and understanding. TBC have been a consistent believer and support to us and to so many in the same position.

The Woohoos are a fantastic 'pat on the back' from like minded people who recognise achievement – however small it may be!
---
My passion in life has always been to provide excitement and happiness for my two little girls. From parties to play dates, from birthdays to Christmas, I have spent many hours researching and planning something a little un-expected to make their parties that extra little bit more special. It's what makes me happiest ! Over the years, many of my friends and family have suggested that I venture into party planning. I started out making cakes for birthdays, Weddings, Christenings etc, but after seeing the reactions to the teepee party I planned for my daughter this year, I decided to branch out and begin my journey as a party planner for others hence Tip Top Teepees!
---
DS Ergonomics are specialists in Ergonomic office furniture and equipment. Finding the right ergonomic products in today's demanding work world can be difficult. There are often legal obligations to consider, as well as the mountain of choice that exists, often with little practical advice and help attached to it.
We're excited to be involved with TBC, and this is our first year at the Woo Hoo's.  Proud to say we are sponsors and looking forward to a fantastic event.
---
Mindful Pathway
is a Mindfulness Training Consultancy for organisations looking to help staff train their attention and be more present. Our attention is the most valuable resource we have and studies show that people who are more present, are also more happy and productive. Mindful Pathway is run by 
Ruth
 Farenga who offers keynotes, workshops and courses in-house for organisations.
I wanted to sponsor a Woo Hoo because my business life started with TBC! If you cut me open, I'd be SAB yellow! Through SABs/TBC, I met my accountant Ele Stevens, Joolz Joseph who does my email marketing, Aarti Parmar who did my branding, Jenny Soppet-Smith who did my website & many more.

Sue has been a great support and helped me get off the ground. I don't know where I'd be without you so I wanted to show my thanks and support the Woo hoos – a fun and fantastic celebration of local achievement. Let's do this!
---
Peer2Peer Boards
are all about business leaders helping and supporting each other. Running a business, whatever the size, can be a lonely place to be, but it needn't be. Having Your peers around you to bounce ideas, provide support and to challenge you is a wonderful thing. The Business Community shares our ethos, that's why we're so pleased to join.
It doesn't matter how big your business is now or where it's at, it where you want to take it that counts.
Giving a business leader recognition with a smile has to be a great thing.
---
Metro Bank first opened its doors in the summer of 2010, the first high street bank to open in the UK in over 100 years. There is no need to book an appointment, just walk in at a time that is right for you.
We believe in offering all our business customers an expert and personal level of service. From sole traders to international corporates, our Local Business and Relationship managers will get to know your needs. Small business owners can walk into a store and start opening an account, no appointment needed.
We believe it's key to be working together with local businesses and community members. Metro Bank are already supporting some members of The Business Community and we are delighted to be able to provide backing to Sue and the team with sponsorship of an award this year. We are really looking forward to hearing about some of the incredible achievements in local businesses in what promises to be a fun night!
---
Sponsorship has SOLD OUT for the Woo Hoos 2019 – register your interest for 2020 by emailing stalbans@thebusinessescommunity.com or find out more about other sponsorship opportunities with TBC here
Book your tickets for the BIG NIGHT HERE – Wednesday 19th June 2019 – 6pm – book now as places are really limited this year!
---