OMG! Mary Doyle has been named as one of Britain's most influential disabled people in 2018!!!!! by Power 100 2018! Massive Congratulations, Mary!
Mary has over 25 years' experience working as a programmer and service delivery manager for global, billion-dollar software and telecoms companies and now provides personal and executive coaching to business professionals. She is fully trained, insured and DBS checked.
Since 2017 Mary has run her own professional coaching business, helping people tackle challenges, find new directions, make brave choices and become 'an outrageous success'. She explains: "Being a wheelchair user and global manager has given me the drive for disability to be normalised in business and outside of the office. To quote Bruce Springsteen, 'nobody wins unless everybody wins' is my approach. Supporting people with a range of conditions from spinal cord injuries, neurodiversity and mental health, Mary brings a humour and irreverence to difficult topics and finds her most rewarding work in helping people through challenges, to triumph.
Her company, Rocket Girl Coaching, takes its name from Mary's lifelong love of flying and space. A proud geek, she learned to fly solo at 42 and is passionate about disabled people reaching their full potential in all areas of life.
Mary would like to payback to the St Albans community by offering 4 coaching sessions for the cost of 3, to assist in getting you to where you want to be. "Maybe you're in a state of confusion and need some clarity, you've been handed a challenge that you don't want to turn down, you know there's huge potential but feel a little on your own. Let's try on new ideas and between us make the best choice for you."
Mary looks forward to working with you and finally executing on those New Year's resolutions, the Julian calendar is not the boss of you!  Please contact Mary via www.rocketgirlcoaching.com or 07932 038832.
Rock Your Difference Today!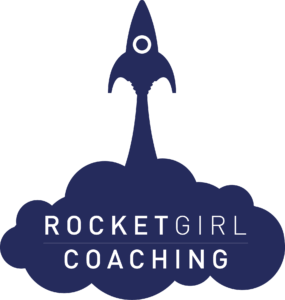 Mary Doyle
Rocket Girl Coaching
rocketgirlcoaching@gmail.com
+44 (0)7932 038832
Web Twitter Facebook
Disability Power100 2018 – find Mary on page 19