Do check with your local businesses as many of us are still open! Here's just a taster of what's available to you – we will keep adding to this news blog:
Chantal Fisher of Chantals Gifts has joined with over 30 other makers to create The Village Pop-up Online Market – head on over and have a wonderful virtual shopping experience with amazing products there.
Along with Chantal, Catherine Jones, of Flowers by Catherine is part of the Village Pop Up Online Market. Catherine can provide non contact payment and delivery or collection from Harpenden on Frenchic paint – see The Frenchic Fan Forum for info and ideas. Catherine's flower suppliers are currently closed so for now Catherine will be posting plants and artificial arrangements on her page for delivery or collection from Harpenden.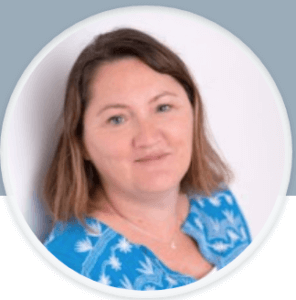 Samantha Patel of Sam Social is offering free 15 min calls to provide support for businesses needing help with social media. For more in-depth support and advice she is offering Power Hours and training at a discounted rate.
Talia Zamora of Tailor Together is offering 1-2-1 business growth support to ambitious entrepreneurs. Yes it's still possible to grow your business in this time you just need to adapt to your customers needs. Free support in Talia's group –
Tracey Baum is offering a free session to anyone who would like to talk about pivoting their existing business, anyone who has a team to support virtually or anyone struggling with isolation, anxiety and juggling kids/work/home life.
Lisa Nichols of Straight Talk Social Media has a free mini course (short over the shoulder videos) to help folks understand the basics of using instagram for business
Tracy Ross of Blissfully Organised is offering one hour virtual organising consultations via Skype, Zoom of FaceTime. Only £30 for TBC members. Perfect if you want to get started with your home organisation while self isolating.
Sam Giles of Bead Creative is also part of the Online Village Pop Up Market and has pulled together some beading kits for both children and one for adults. The kits can be used along with video tutorials. Sam is also still making jewellery which you can find on her facebook page or on instagram. All kits and jewellery can be posted using padded envelopes through normal post. Check out the videos here
Audrey Montet of Montet Designs has put together a selection of mosaic kits for children and adults. Free delivery around St Albans and villages and postal orders too.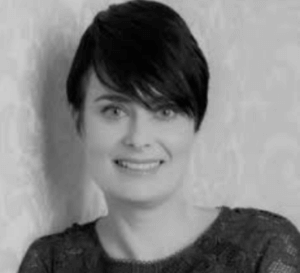 Paula Mitchell of Hummingbird Solutions is offering free HR consultations for business owners struggling to understand the new policies introduced by the government such as furlough – to try and help steer them through this tricky time.
Many Popdance Teachers are offering online classes – from Popdance Tots, to Popdance Kids, to Popdance Teens, Adults and Seniors – learn fun dance routines to Pop music from the 80s, 90s and 00s to current tracks. It's great fun and a fantastic way to keep active. We also have Popdance Fit which is more cardio based – email info@Popdance.co.uk for the timetable.
Popdance are also offering all dance teachers FREE help and support for their dance businesses as well as a FREE page on their website to help them to market all genres of dance that they offer, plus they can get additional revenue with Popdance parties and workshops. Dance teachers can also get in touch to find out more about running Popdance online – here's full details.
The Businesses Community St Albans is here to help you to let St Albans and the surrounding areas know what you are offering and how you can help. For our members, posting in our facebook groups is great but the best way to get your message out there is to feature your news, products, services, business story, top tips, advice etc. on the TBC website which we will then promote to thousands for you. Find out more about how this works by emailing sue@thebusinessescommunity.com
It's important to keep everyone safe on the roads who need to use their cars…. Melanie and Ian Wooding-Jones of Redbourn Autos have looked after funeral directors, nurses and bereaved. Look after yourselves and if you need help, they're there for you
Anna Hann of Anna Banana Yoga is teaching yoga online – her classes are staying small to that she can see you, adapt to meet your needs and offer individual guidance and encouragement. Anna is also encouraging her students to stay after class to ask her questions and have a chat with each other just like in a face to face class – find out more here
Clare Banham of The Signing Company is running some extra holiday signing classes online. Each session is themed and is accessible via zoom followed up by a YouTube video. Book your place online here.
Isabell Lydall of Curiosity & Clarity – Insight and Market Research is helping small businesses figure out what their target customers want, and how to give it to them.
both for businesses needing to change and evolve right now, and for businesses who are putting plans in place to come back strong after the lockdown is over!
FREE STUFF:
Weekly #teachinten on my FB page. Link to yesterday's here
Free 20-minute calls, book here
MORE IN-DEPTH HELP:
Book a power hour here
More info about my 1:1 research kickstart package here
Or DM me for bespoke research projects
Louise Brennan says "Hi I am! I'm Lou the midwife. I'm offering antenatal classes and birth plan chats online! I have also been doing FB lives on my page as new updates about pregnancy and coronavirus have been published. www.facebook.com/louantenatal  www.louantenatal.com
Mary Doyle says: "Online Coaching 30 minute sessions. Solution focused coaching so you finish feeling more competent and confident to tackle 'that' issue which you may feel stuck with. Calls take place over Skype. A lot can be achieved in 30 minutes and these sessions help address issues that need a fast response. Sessions of four will receive a discounted rate 🚀 M x www.rocketgirlcoaching.com "
Anna Howard-Macdonald says "we're still offering our natural, organic and handmade products at MILO + JAMES, the lip balms make a lovely little gift through the post. We're also offering free shipping with the code FREEP&P at the moment. We've also just started offering digital gift cards on our website. www.miloandjames.com"
Helen Frusher says "My Forever products are still being safely shipped to the UK! Supplements, vitamins, skincare, drinking gels – give me a shout if you need something ! only thing we haven't got at the moment is hand sanitiser, but hopefully that'll be on its way in a couple of weeks time www.helenfrusher.myforever.biz/store"
Sam Needham Vize says: "Hi there! I'm running 2 Easter online Cha Cha classes for kids 5-15yrs! Monday 6th and 13th of April at 5pm. Just need to contact me on info@dance2gether.co.uk for the Zoom code… £5 per 45 minute session… who wants to join the party?!"
Debbie Gilbert
says "Its business as usual for @MumsUnLtd and we are meeting online now very successfully with each meeting around 25-30 people attending. Cost is £5 plus VAT pay as you go or you can access our Pass Plus for £20 plus VAT for all the meetings until end of April ( so around £2 a meeting) we have some great guest speakers and workshops and promote your business. We aren't going to let the coronavirus stop us building our businesses and supporting each other! No memberships or lock outs – all welcome from start up to established https://www.mumsunltd.co.uk/"
Louise Murphy says: "I'm still offering my styling remotely with free tips/tutorials and posting out to clients where I can. Lou Murphy Styles with Captain Tortue"
Nicky Packman says: "My online Aloe Vera shop is still very much open for business. I can help with nutritional drinks and supplements to help support your immune system, skin, digestion, gut health and mobility. Plus a range of skincare, personal care and sports & weight management products. Even products for your pets! www.shop.nickypackman.com"