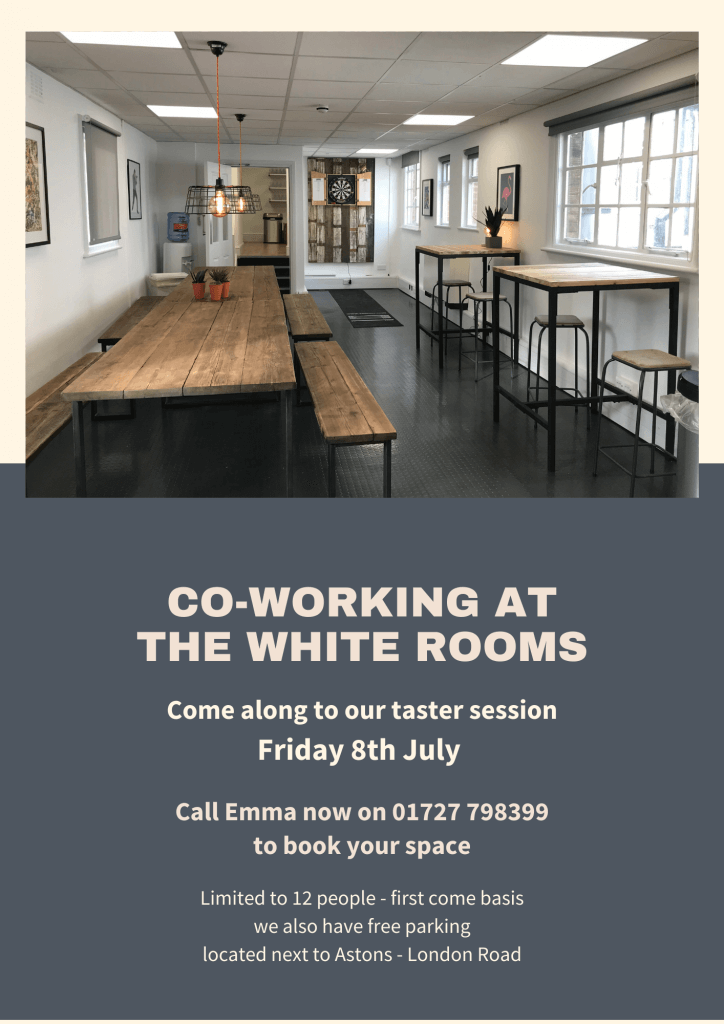 The White Rooms will be hosting a co-working taster day on 8th July from 9.00am – 3.00pm and it is free!
There is a kitchen you can use if you bring your lunch and there is unlimited teas, coffees, water and hot chocolate to keep you going through the day.
Spaces are limited to 12 people so get in quick!
The Den is a perfect place to get you away from your desk at home and work with other people – the room brings together a perfect blend of modernity and comfort.
We are based in the heart of St Albans – next door to Ashtons and above the Peahen Garden. We have limited free parking in London Road NCP car park. Once booked on I will send you the location of the spaces.
We will be holding other dates throughout the year and the cost will be £25 a day – so put these dates in your diary and don't forget to book your space.
Friday 5th August, Friday 9th September, Friday 30th September, Friday 28th October, Friday 18th November, Friday 9th December
If these co-working days prove popular extra dates will be added.
Book your place by emailing emma.richardson@whiterooms-viewing.co.uk or call Emma on 01727 837322