A Summary of the Business Boost Event which ran on Tuesday 8th November 22 - so you don't miss out!
Feedback
All feedback is much appreciated, so do
email us at stalbans@thebusinessescommunity.com
and let us know if you have any comments – it really does help us to make sure the events and support we offer is of value to you and your business.
Meanwhile, here's a "little" summary
,
as promised, of the event and how we can all work together to help and support you to boost your business now and into 2023. It's a long email, but well worth reading – especially to the end with the "what's next" steps!
VERY IMPORTANT
We know that everything can seem a bit overwhelming at times – as there are soooooooo many opportunities available to us and it feels like we have to be everywhere all of the time.
We want you to know that we are here to help and support you and that you do not need to take on everything yourself.
By coming to the
free jelly meet ups
, meeting people, getting help and support – everyone is very generous with their experiences and expertise – this will enable you to make new connections and learn lots from other business owners as well as share your own expertise.
And
if nothing else, being part of the
St Albans News Round Up
means that we will promote your business in all the places you'd like to be seen – facebook, twitter, LinkedIn, instagram – so even if you don't do any marketing at all – you can take comfort in knowing that your business is reaching approx. 14,000 local people each month! 
Which gives you breathing space to decide or plan the additional marketing that you may want to do as a business. Simple!
Everything else is opportunities you can take or leave for your business – you don't have to do everything, nor at once! Nice to know your options and what's available to you.
Facebook Groups
With the St Albans Businesses group – you can post anything at anytime, but we do also have themed days of the week to help you to get more involved – you can
check these all out here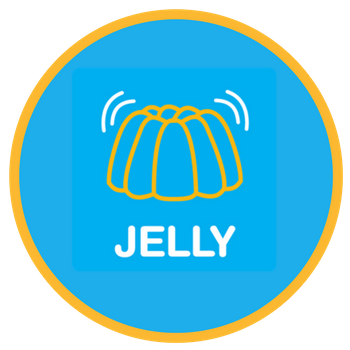 Co-working jellies and online meet ups
We run two meet ups per month
One online – which is usually the first Friday of the month – it's at 10-11am and is a relaxed and informal way to meet other businesses, ask questions, share info and learn loads – the next one is Friday 2nd December
The other is offline and is usually the middle Thursday of the month – the next one is Thursday 17th November from 9.30am at Rothamsted Conference Centre in Harpenden
Do share the link with other businesses you feel would benefit from coming along.
News Round Up
This is a brilliant way to make sure thousands of local people know about you, your amazing business and how you benefit them
FREE to bronze, silver, gold and patron members
It means that your business is promoted every month via email, twitter, instagram, linkedin and facebook – all done for you – simple, simple!
Or find out more about memberships from just £15/month
here
The Woo Hoo Awards
We spoke briefly about the Woo Hoo Awards – if you'd like to know more,
take a look here
 – and get Thursday 18
th May from 6.30pm in your diaries! It's a brilliant, brilliant night – guaranteed!
Social Media Get Together
Lots of people showed an interest in a get together with experts and those willing to share their experiences of using social media to get sales for their business. If you are interested in coming along to something like that please
email us at stalbans@thebusinessescommunity.com
and let us know
Meanwhile, if you fancy checking out our instagram reels/feed/stories – you can do so
here
STANTA
It was great to have Mark Fordham from STANTA – Mark and the team bring years of experience to help and support local businesses.
Mix 92.6 FM
Jez Dutton also joined us from Mix 92.6fm – he has the opportunity for businesses under 4 years to be interviewed for his business show.
January Event
We also asked if you would be interested in having a similar event to the Business Boost in January – a bit of a "kick start" to the New Year – if this is of interest pls email
stalbans@thebusinessescommunity.com
to let us know
Anything Else?
The Businesses Community (TBC) is all about working together!
We value your opinions, feedback, suggestions etc. so do feel free to get in touch if you have any other questions, need any help or want any connections with specific people/companies etc – you never know
so please ask us! 
Meanwhile, have a super week and we look forward to hearing from you.
Best wishes,
Sue and The TBC Team
x