Hi there,Add your news here). Free for Members or find out how you can work with us to promote your business. We wish you a prosperous, happy and healthy 2022. x
December is often a time for reflection, looking back over the year to see what we have achieved. It's been another challenging year for many so it's definitely worth focusing on the fact we've got through it, one way or another!  The Woo Hoo Awards 2021 were a huge success – celebrating incredible business achievements across the local area. Find out who and why those businesses were nominated and read more about our fabulous sponsors in the Awards Programme here Plus £735 was raised for the fabulous Home Start Herts!!!! This month's round up has updates from a range of local businesses to help you to #ShopLocal Also, a reminder that today is the last day to get your news into January's Round Up (
Communities 1stCommunities 1st is helping local NHS Trusts to retain their international nurses by pairing them with 'volunteer buddies' that will help them settle into our communities by showing them around and involving them in group events.
Flowers by CatherineBespoke floral design homeware locally crafted artisan products and gifts for today's lifestyle. Based in Wheathampstead High Street plenty of free parking (and coffee shops!). Official area stockist of eco-friendly Frenchic Chalk and Mineral paint.
Immersive WalkthroughsWe've got a superb time-limited offer running for local Nursery Schools and Childcare Facilities. A chance to create a unique 3D Virtual Tour of your nursery to enable parents to enjoy a superb virtual showaround! And if you're one of the first three to respond we'll provide the tour for you free-of-charge!
Louise 'Captain Tortue' MurphyShop for your festive FASHIONS and GIFTS in the Captain Tortue seasonal SALE for ladies sized 4-24. Personal shopping styling experiences.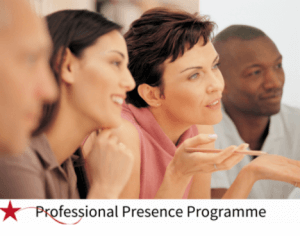 Superstar Communicator
Have you received feedback at your appraisal that you should 'Speak up' in meetings; or a talented member of your team is not presenting the best version of him/herself in client meetings? Perhaps a career target is to speak more in conferences and step up to be more visible. Our SuperStar Communicator Programme is for ambitious talented professionals who wish to speak more effectively; with impact and confidence in 2022. 
Green Tree VAGrab your customers attention this Christmas with social media-ready videos featuring your animated logo. Special offer: any 5 festive video bundle featuring your logo at half-price for £50!
Wagada DigitalSt Albans and Cheltenham based digital marketing agency Wagada Digital have won the Best Low Budget Campaign (SEO): Small Award at the UK Search Awards 2021 at a ceremony held in London on Tuesday 16 November.
Network & SecurityRunning a business is busy enough without having to worry about those huge files that need to be backed up or software and hardware updates and general security procedures. An IT support partner will take away that headache removing those frustrating crashes and sluggish systems.
Keeley 'Not just Travel BrownTravel insurance is it worth it? Yes it's essential but it needs COVID cover included! We don't plan for things to go wrong but the pandemic has taught us to expect the unexpected.Contact Not Just Travel – Keeley Brown to find out more
VOI SpeedDo you video desk-top share and team chat to your colleagues using your phone system? Give us a call for a demo and find out how you could be working. 01727 848186
Joolz JosephLooking for Email Marketing Content? Check out this online Compelling Content Course from Joolz Joseph packed full of ideas and examples.
CarrotCarrot Aerial Drone Photography are a St Albans based Drone Photography service covering St Albans, Harpenden, Wheathampsted and surrounding areas. We are CAA authorised & fully insured Drone Operators.
Lift Your Spirits
We are looking forward to Christmas!
Are you ready for Cocktails?
We have fantastic Shakers Mixers – perfect gifts or to help get your festive party started!
Peer2Peer ClubPeer2Peer Club is guaranteed to help you to smash it in business in 2022Find out more and book your FREE place at this brilliant business club that's all about helping you to reach your goals and be the best you can be in business